What are the most common causes of medical malpractice?
Medical malpractice happens when a licensed healthcare provider, like a doctor, nurse, or an employee of a licensed health facility, breaches the standard of care and causes injury or damages. It is considered a breach of the standard of care when the healthcare provider does not act as a reasonable provider would in similar circumstances. Shockingly, medical malpractice is the third leading cause of death in the US after cancer and cardiovascular diseases.
Do you suspect that you or a loved one has been a victim of medical malpractice? We offer free consultations for a variety of medical malpractice cases, but here are some of the most common cases attorneys see:
General error in treatment is the top medical malpractice category, followed closely by diagnosis errors and surgical errors. Our firm commonly sees malpractice related to women's health, including obstetrics and gynecology. Errors related to the administration of medication, anesthesia, and monitoring of a patient are also common, but there are a plethora of medical malpractice instances that are important to be aware of.  
How common is medical malpractice?
A recent survey by the Institute for Healthcare Improvement gives insight into the average American healthcare experience. One out of five respondents cited that they have experienced medical error while receiving healthcare at some point in their lives. 31 percent claimed a loved one had instead. However, only 10% of survey respondents claimed to be harmed, which is what constitutes medical malpractice. Education surrounding the difference between common errors and medical malpractice is therefore crucial before bringing your case to a professional.  
Why does it happen?
Six in 10 adults from the survey who experienced medical errors say their error was related to misdiagnosis. Four in 10 say they weren't treated with respect.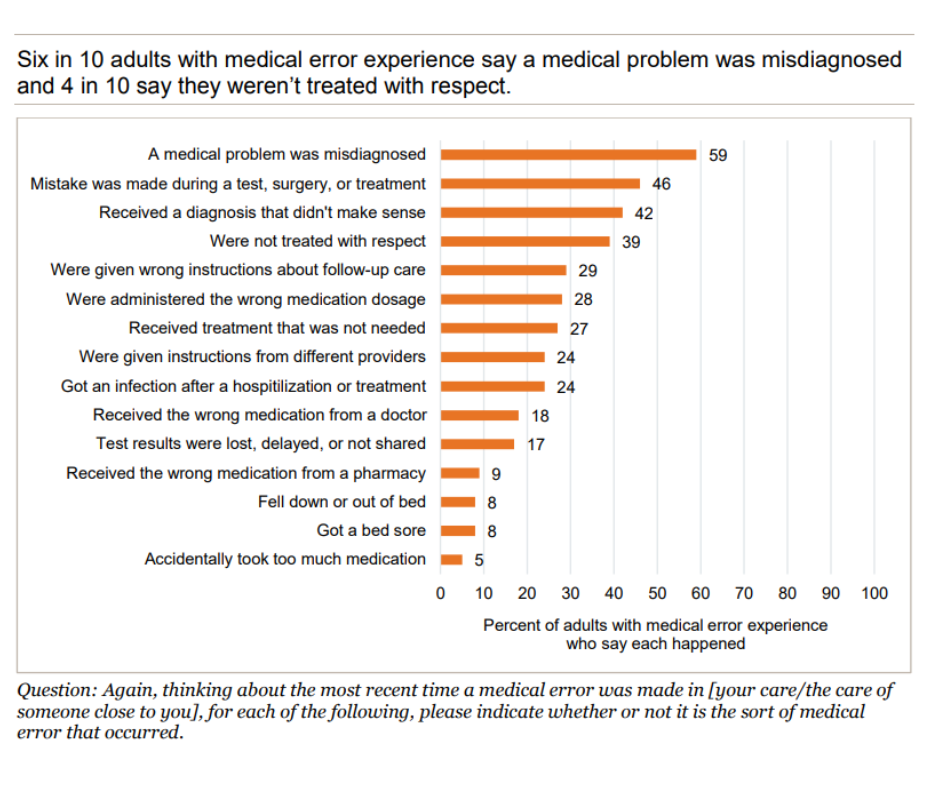 Although not every instance can be considered malpractice, it is important to consider that neglectful errors can lead to damages. Sometimes diagnoses don't make sense, or treatment is given that was never needed. The next question relates to what patients believed to have contributed to the errors: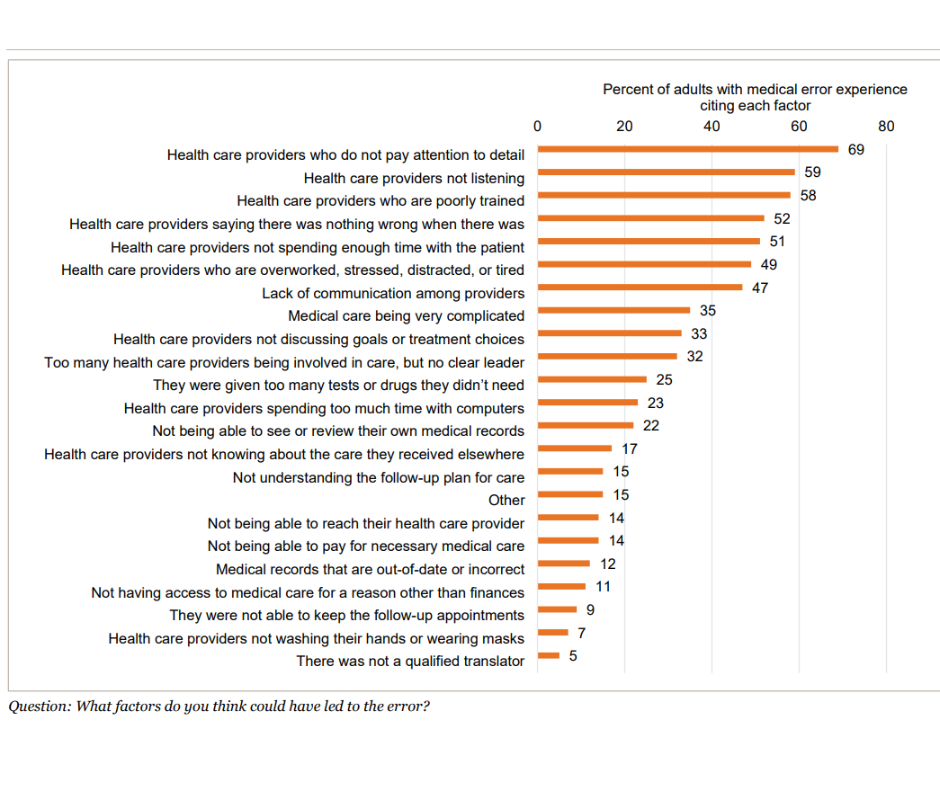 Many of these errors can be prevented. Paying attention to detail, listening to patients' concerns, and being thorough in treatment can all help. It becomes clear that patients who are well informed and involved in treatment discussions will be more likely to have a positive experience with their medical providers.  
Where do people report errors?
More than half of these survey respondents did report the errors, but not always to those that made the error.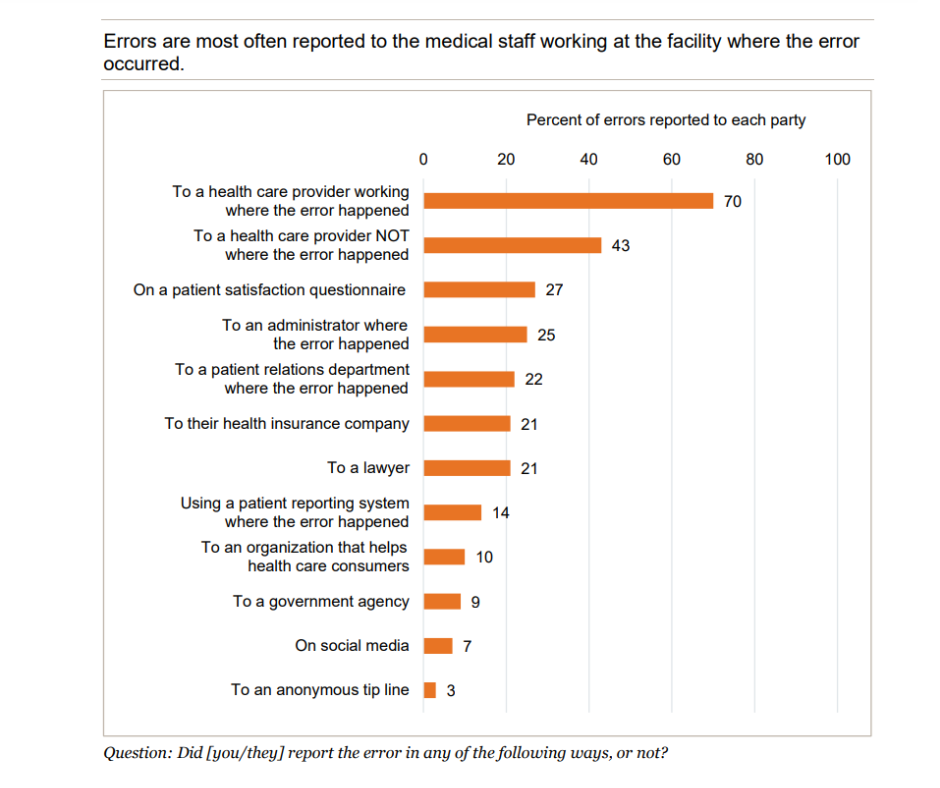 A majority of reports were made to someone at the original facility. Otherwise, many patients choose to confide in their health insurance company, a patient reporting system, a government agency, or a law firm like ours. We cannot emphasize enough how important it is to reach out when you suspect malpractice has occurred. Also, knowing the statute of limitations is crucial for your case. Michigan residents have 2 years from the date of the negligence or 6 months from the time the patient discovers or should have discovered the alleged negligence, whichever is later. 
If you feel that you or someone you care about has been a victim of medical malpractice, call our office at 616-278-0888 or fill out our Free Case Review form.